stok is excited to join this year's Global Climate Action Summit in welcoming world leaders to celebrate climate action and inspire greater commitments in support of the Paris Agreement. From September 12-14th, people everywhere are encouraged to attend the hundreds of affiliate events here in the San Francisco Bay Area, which include climate action panels, workshops, tours, exhibits, and other special events.
The Summit will ask businesses along with state and local governments to make bold new commitments to meet five challenges:
1. Health Energy Systems: Lead the global shift toward clean and equitable energy, including mobility systems that advance climate progress and enable healthy people and places.
2. Inclusive Economic Growth: Inspire climate leadership that promotes clean technology and an energy transition to generate good jobs, broad-based economic opportunity, and inclusive, resilient growth.
3. Sustainable Communities: Create clean buildings, cities, communities, and infrastructure to secure healthy living environments that improve quality of life for all.
4. Land and Ocean Stewardship: Acknowledge and support the role that forest, food, land, and ocean ecosystems must play in mitigating climate change and making our world more resilient.
5. Transformative Climate Investments: Mobilize investments on the scale needed to achieve the Paris Agreement, catalyze innovation, and accelerate a clean and resilient economy.
Along with these forward thinking climate goals, the GCAS is also dedicated to reducing the environmental impact of the Summit itself and aims to build a legacy of sustainability in the event venues throughout the City of San Francisco.
EVENTS
stok will be participating in some exciting affiliate events throughout the week that we hope you'll join us for:
1. Carbon Smart Building Day (Organized by: Carbon Innovations | Sept. 11)
The built environment is by far the largest contributor to climate change. The Carbon Smart Building Day conference will outline steps that governments, corporations, organizations, and individuals can take to lead the industry transformation necessary to realize our vision of a Net Zero Carbon (NZC) built environment.
2. Sustainability Career Workshop & Resources Fair (Organized by: City College of San Francisco | Sept. 14)
The City College of San Francisco (CCSF) will be hosting an educational and career event at the Summit. The full-day event will educate, motivate, and inspire attendees on the vast educational and career paths that fill today's need for a regenerative economy. If you're looking for jobs, internships, and educational opportunities, you won't want to miss it.
Additional Opportunities
The GCAS provides a full list of affiliate events hosted by businesses, governments, NGOs, arts and music organizations, academic institutions, and many others to create additional arenas for exploring climate challenges and solutions. To round out our Top Baker's Dozen Events, we've gone ahead and picked out some of our favorites:
3. San Francisco Green Film Festival (Organized by: San Francisco Green Film Festival | Sept. 6-13)

4. Let's Talk Solutions: Global Climate Action Summit (Organized by: Cool Effect, Capital Public Radio, and Climate One | Sept. 11)

5. CCST Climate Science Translators Showcase (Organized by: California Council on Science and Technology | Sept. 11)

6. Real Estate Responds to the Climate Challenge (Organized by: Urban Land Institute | Sept. 12)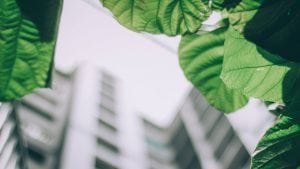 7. Reporting your Climate Commitments: A How To Discussion with GRI and SASB (Organized by: GRI and SASB | Sept. 12)

8. New Frontiers in Corporate Sustainability Leadership (Organized by: The Carbon Trust | Sept. 13)

9. Advancing City Climate Actions Targeting the Built Environment (Organized by: U.S. Green Building Council | Sept. 13)

10. Transitioning to a Circular Economy: Food Waste and Plastics in a Circular City (Organized by: Government of the Kingdom of the Netherlands | Sept. 14)

11. Carbon Zero Cities (Organized by: Australian Capital Territory and City of Sacramento | Sept. 14)

12. Cities, Air Pollution, Climate Change and Health: Scaling up Solutions (Organized by: BreatheLife Campaign / UnmaskMyCity | Sept. 14)

13. Towards a Zero-Emission, Efficient, and Resilient Buildings and Construction Sector: Local Government Action from Around the World (Organized by: Global Alliance for Buildings and Construction | Sept. 14)
Hope to see you there! If you can't make it, don't worry – we'll be posting live updates, key takeaways, and helpful resources from our favorite events. Follow @teamstok!